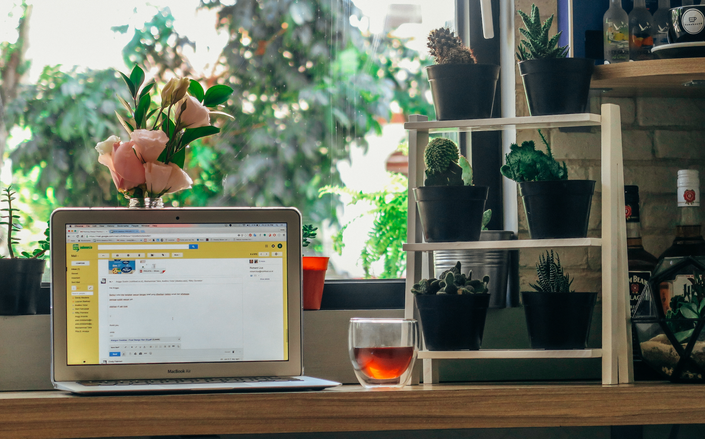 Inbox Hero
Conquer your inbox and be more productive every single day
Learn the tried and true system that will help you crush your email + workflow like a boss.
Does the little red number beside your mail icon totally stress you out?
Are you worried you'll never get to the bottom of your inbox?
Do you get WAY too many newsletters and not enough time in the day (or YEAR) to actually read them all??
You need Inbox Hero.
Remember, back in the day, when you were actually excited to get an email? Sigh. The romantic #youvegotmail days are over and these days you'd be hard pressed to meet anyone who get excited about their inbox.
But you don't have to face that mountain of digital envelopes alone. Inbox Hero will teach you how to master your inbox FOR GOOD. Not for day. Not for a week. FOREVER
Here's what your life looks like AFTER Inbox Hero:
You're never anxious about checking your email...

You don't feel the need to check your email obsessively...

You spend less time in your inbox...

You get to rock inbox zero daily...

You're more productive...

Your inbox is tidier than Martha Stewart's kitchen...

Important emails NEVEr get missed!
---
Can you imagine getting back all of that time and energy that you spend endlessly scrolling and clicking through your hectic inbox? What would you do with those extra hours?
Learn to conquer your inbox.
Become an Inbox Hero and make it happen.
Course Curriculum
MODULE 1: TAME YOUR INBOX
Available in days
days after you enroll
MODULE 2: SET UP SYSTEMS
Available in days
days after you enroll
MODULE 3: KEEP IT CALM
Available in days
days after you enroll
Frequently Asked Questions
Do I need any special apps or programs to use this course?
You don't need to get anything ahead of time and everything you'll be taught inside the course refers to FREE apps that you can sign up for later! Easy peasy.
Is this only for people who Gmail?
Nope! No matter which email provider you use, these methods will apply!